Stranded in Israel? Let's Get You Home.
If you need support to get home from Israel, my team and I are ready to help.
I am doing nightly calls (8pm to 11pm, Israel Time) to make next-day travel arrangements for anyone who needs it.
This is a free service. However, we have run out of funds for the cost of flights and taxis. Our help is not limited to American passport-holders.
Fill out this form ASAP, so we can contact you to make next-day travel arrangements out of Israel.
Right now, the best way home may be through Amman, Jordan.
The Amman Airport might be unfamiliar to many, but it's the nearest international airport outside of Israel, and happens to be in a US-allied country promising safe passage for all. We're currently focused on making the most of this Amman route, and getting people on the commercial flights out of the AMM airport.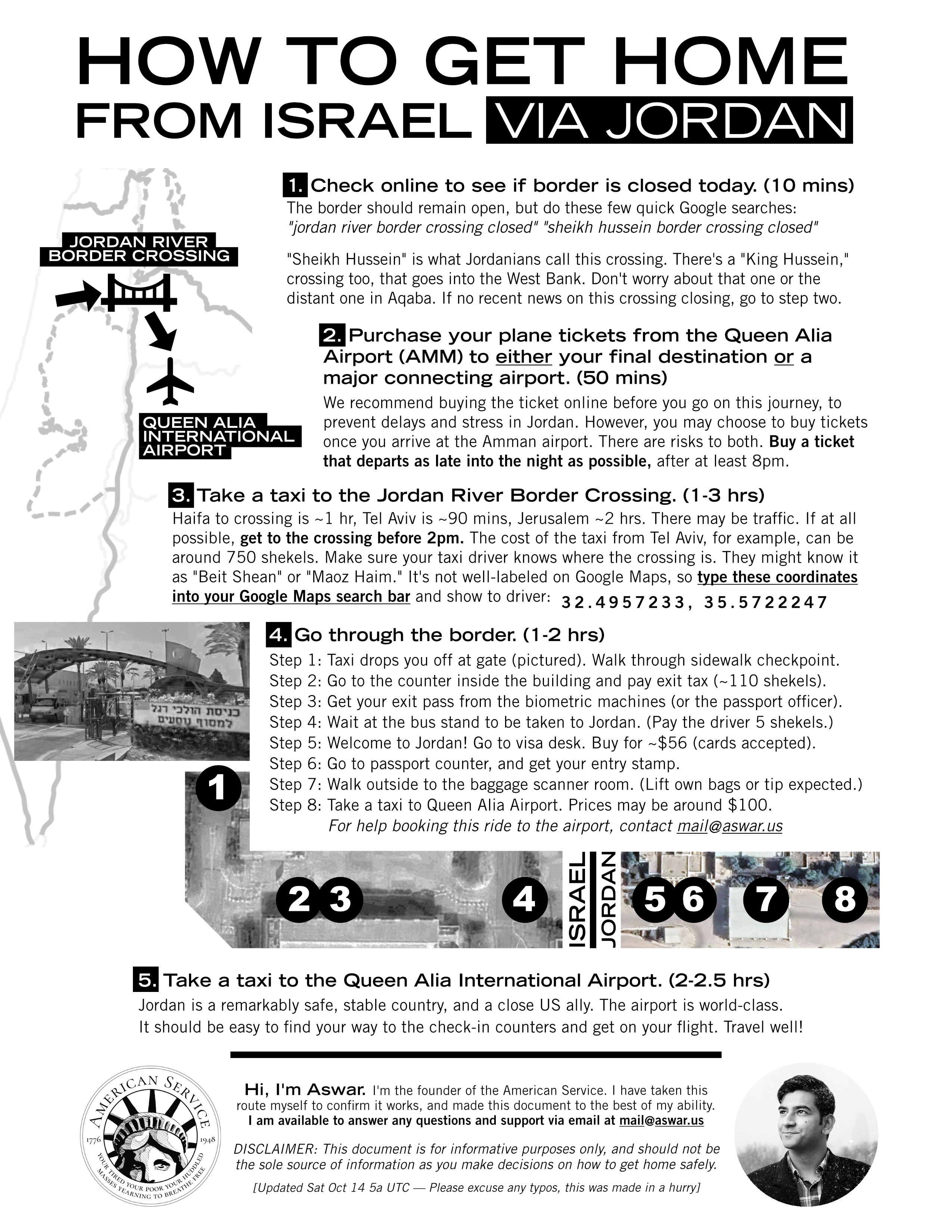 Press
Things are very chaotic in Israel right now. We are trying to cut through the noise and get the word out to stranded people that help is available to get you home. Please share this website (Aswar.us) to anyone who might need it.
All press inquiries, please send an email to mail@aswar.us
Are you here for Aswar's Congressional campaign?
We're temporarily repurposing this website to help address the crisis in Israel. If you are looking for information about the the race for Minnesota's Fourth Congressional District, use the button below.